How to Make Perfect Maxine's German Cauliflower Soup
Maxine's German Cauliflower Soup. Then add enough water to cover the vegetables and cook until they are soft. This goulash soup is one of my most traditional German soups. It's one I often make when I have However, even the German goulash can have potatoes in it, as shown in the goulash soup recipe below.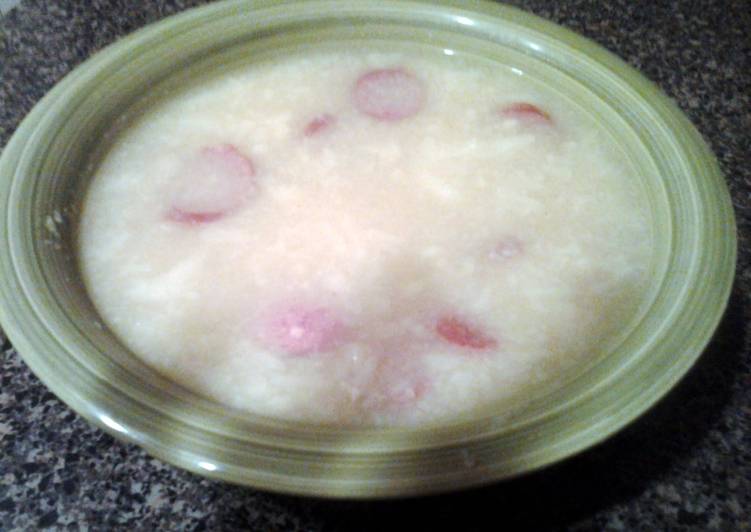 Carefully pour the soup mixture into a food processor and blend to a purée (or alternatively, use a stick blender in the saucepan). I made this recipe into a "cream of" cauliflower soup by blending it all after the cauliflower was cooked. This curry-spiced roasted cauliflower soup is creamy and delicious. You can have Maxine's German Cauliflower Soup using 7 ingredients and 7 steps. Here is how you cook that.
Ingredients of Maxine's German Cauliflower Soup
Prepare 8 cup of water.
Prepare 3 tsp of salt.
It's 5 each of chicken bouillon cubes.
You need 2 tbsp of butter.
It's 1 cup of cream of wheat.
It's 1 packages of keilbasa or smoked sausage, thinly sliced.
You need 1 head of large Cauliflower.
It's an excellent lunch or supper soup to serve with sandwiches or a salad, or serve it as a first Roasting the cauliflower gives the soup its unique toasty flavor. Make it with chicken stock or use vegetable broth for a vegetarian version. My late Dad loved to cook, and soup was one of his many specialties. This soup was always a favorite, and now I love making it for my family, it brings back the memories of our childhood.
Maxine's German Cauliflower Soup instructions
Wash cauliflower and put into a large kettle/pot.
Add water and salt, bring to a boil.
Cover and simmer until very tender.
Mash with potato masher.
Add keilbasa,bouillon,and butter; bring to boil.
Stir in cream of wheat.
Cook 5 minutes; add salt to taste.
This smooth, creamy cauliflower soup with sharp cheddar cheese is absolutely what you want on a chilly day. It's ready in under an hour. We made this cauliflower cheddar soup the other day, and wow! Okay, now I don't feel so bad about saying goodbye to summer. A creamy cheesy cauliflower soup made with fresh cauliflower, cream, sharp cheddar cheese, and bacon.
---